Improve corporate value through "manufacturing that adapts well to change"

~Establish the foundation for Nippon Piston Ring to prosper for 100 years, through marketing and innovation~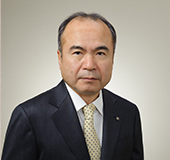 Last year's world economy was uncertain, with a continuing decline in economic growth rate due to the trade friction between the U.S. and China. The Japanese economy maintained a moderate recovery trend on the back of improvements in employment and income environment, despite weakening in exports.
In this year, high uncertainty in economic environment is likely to continue due to the protectionist policies and unpredictable financial market trends in foreign countries. Under such conditions, we will strive to improve profitability by expanding our sales activities in response to the market trends and the needs of our customers quickly and by strongly promoting cost reduction through innovative manufacturing.
In order for the NPR Group's sustainable growth, in our seventh mid-term business plan, which will end in fiscal 2020, under the basic policy, Improve corporate value through "manufacturing that adapts well to change" ~Establish the foundation for Nippon Piston Ring to prosper for 100 years, through marketing and innovation~, we are implementing the following main initiatives.
(1) Increase sales that is oriented to making and using technical proposals, both domestically and abroad
(2) Strive for innovative manufacturing
(3) Strengthen new product development
(4) Strive for the world's highest quality, by strengthening human resources development
(5) Continue to promote Corporate Social Responsibility activities
We shall continue our efforts to increase our corporate value. I humbly request that you give us ever greater understanding and support.
January, 2020
Akira Yamamoto
President

Company Overview
| | |
| --- | --- |
| Company name | NIPPON PISTON RING CO., LTD. |
| Head office | 5-12-10, Honmachi-Higashi, Chuo-ku, Saitama City, Saitama, JAPAN 338-8503 |
| | Phone: +81-48-856-5022 FAX: +81-48-856-5038 |
| Date of foundation | April, 1931 |
| Date of establishment | December 20, 1934 |
| Capital | 9,839 million Japanese yen |
| Number of employees | 681 (3,021 with affiliated companies) (as of March,2019) |
Directors (Mainly responsible divisions. Executive Officers are responsible for other division or department not mentioned here. )
President
Akira Yamamoto (Internal Auditors Office)
Executive Vice President
Shigeru Oishi
(Corporate Management Department, General Affairs Department, Information System Department, NPR Iwate Co., Ltd.)
Managing Director
Yuji Sakamoto (Business Planning Department, Tokyo Sales Department, Nagoya Sales Department, Osaka sales Department, International Sales Department, METAMOLD Business Promotion Department, Nippon Ring Service Co., Ltd.)
Managing Director
Teruo Takahashi (Technical Engineering Department, Product Engineering DepartmentI, Product Engineering DepartmentII, Research & Developmen t Department, New Product Business Development Department, NPR Fukushima Works Co., Ltd.)
Director
Masaaki Fujita (Corporate Planning Department, Overseas Operation control Department, Finance Department)
Director
Zhongliang Yang (Quality Assurance Department, Production control Department, Production Engineering DepartmentI, Production Engineering DepartmentII, Production Engineering DepartmentIII, Tochigi Plant, NPR ASIMCO Powdered Metals Manufacturing(Yizheng) Co., Ltd)
Director
Ryosuke Nagumo
Director
Kan Ishii
Audit & Supervisory Board Member (Standing)
Yoshihiro Sato
Audit & Supervisory Board Member (Standing)
Iwao Hiraishi
Audit & Supervisory Board Member
Hiroshi Ishibashi
Audit & Supervisory Board Member
Osamu Takai
Audit & Supervisory Board Member
Hiroki Kimura
Operating Officer
consisting of seven members
Sales Record
Sales by product in 2018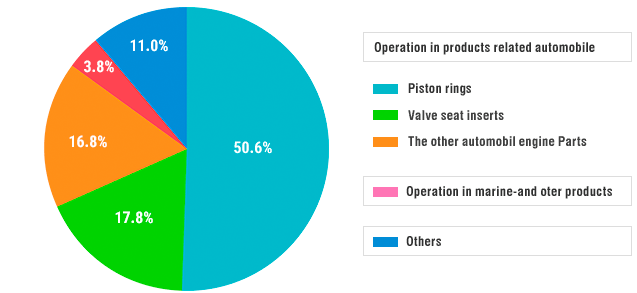 Trend in sales (FY2014 - FY2018)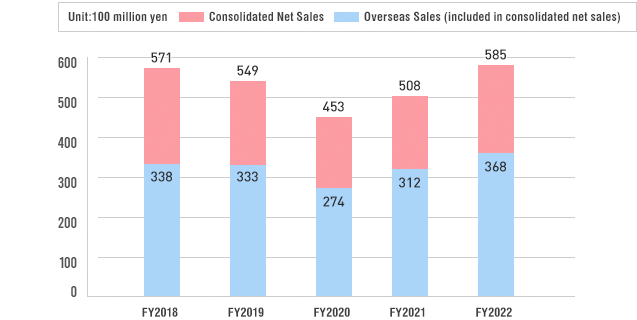 Business Outline
Main business of the NPR group is production and sale of automobile engine parts, marine engine parts and other products.
Main Products
For automobiles
Piston rings (for motorcar, for motorcycle, and other internal combustion engine use)
Valve seat inserts
Other automobile engine parts (Composite comshafts, Cylinder liners, Alloy cast iron camshafts, etc)
For Marine engine and other products
Marine Piston rings, Industrial large size piston rings,
Metal injection molding parts (for Industrial equipment, for Office autmation equpment, for leisure goods, etc),
Compressor parts, Medical equipment parts (Dental implant)
Main customer (Japanese alphabetical order)
Japanese automekers

ISUZU Motors Ltd. / KAWASAKI Heavy Industries Ltd. / SUZUKI Motor Corporation. /
SUBARU CORPORATION / DAIHATSU Motor Co.,Ltd. / TOYOTA Motor Corporation. /
NISSAN Motor Co.,Ltd. / HINO Motors Ltd / HONDA Motor Co.,ltd. /
MAZDA Motor Corporation. / MITSUBISHI Motors Corporation. /
MITSUBISHI FUSO Truck & Bus Corporation. / YAMAHA Motor Co.,Ltd /
UD Trucks Corporation.
Overseas automakers

Audi AG / GENERAL Motors Company / Daimler AG / Harley-Davidson, Inc. /
Hyundai Motor. Co., LTD / Ford Motor Company / Volks Wagen AG
Japanese marine engine makers and the other

Akasaka Diesels Ltd. / ISEKI & Co.,Ltd. / KUBOTA Corporation. /
KOMATSU Ltd. / Japan Engine Corporation / HANSHIN DIESEL WORKS.,LTD /
Hitachi Zosen Co.,Ltd / MITSUI Emgineering & Shipbuilding Co.,Ltd.
Overseas marine engine makers and the other

WAERTSILAE., LTD / HYUNDAI HEAVY INDUSTRIES Co.,Ltd / MAN DIESEL SE
Membership of main organizations
JAPIA

Japan Auto Parts Industries Association
JSMEA

Japanese Marine Equipment Association
LEMA

Japan Land Engine Manufacturers Association
JFS

Japan Foundry Engineering Society
JAST

Japanese Society of Tribologists
JPMA

Japan Powder Metallurgy Association
JDMA

Japan Dental Materials Manufacturers Association
JADIS

Japan Association of Dental Implant Suppliers
Main Banks
Shinsei Bank, Limited/ MUFG Bank, Ltd./ Sumitomo Mitsui Bank, Corporation/ Saitama Resona Bank Ltd./ Development Bank of Japan Ltd.

| | |
| --- | --- |
| 1934 | Established Nippon Piston Ring Co., Ltd. Opened Kawaguchi Plant. |
| 1939 | Opened Yono Plant. |
| 1949 | Listed on the Tokyo Stock Exchanges. |
| 1964 | Established Nippon Ring Service Co., Ltd. |
| 1971 | Developed special sintered alloy valve seat inserts for unleaded gasoline. |
| 1973 | Established Schöttle Motorenteile GmbH in West Germany. |
| | Established NPR of America, Inc. in U.S.A. |
| 1982 | Established NPR FUKUSHIMA WORKS CO., LTD. |
| | Established NPR Kawaguchi Works Co., Ltd. |
| | Established NPR Distribution Center Co., Ltd. |
| 1983 | Established NPR Imanishi Works Co., Ltd. |
| 1984 | Transferred Kawaguchi Plant. Opened Tochigi Plant. |
| 1985 | Developed assembled sintered camshafts. |
| 1986 | Opened NPR of America, Inc. Detroit Sales Office. |
| 1988 | Changed fiscal year-end from November 31 to March 31. |
| 1989 | Opened Nogi Branch Plant of Yono Plant (currently Nogi Branch Plant of Tochigi Plant). |
| 1990 | Established NPR IWATE CO., Ltd. |
| 1996 | Acquired stocks of IP Rings Ltd. in India. |
| 1997 | Established Siam NPR Co., Ltd. in Thailand. |
| 1998 | Transferred the headquarters to Yono city (currently Saitama city), Saitama prefecture. |
| 1999 | Established NPR of Europe GmbH. in Germany. |
| 2000 | Established PT. Nippon Piston Ring Indonesia (currently PT. NT PISTON RING INDONESIA) in Indonesia. |
| 2001 | Converted Siam NPR Co., Ltd. into a wholly-owned subsidiary. |
| 2002 | Opened NPR IWATE CO., Ltd. Ichinoseki Plant. |
| 2003 | Closed Yono Plant. |
| 2004 | Established NPR Manufacturing Michigan, Inc. in the U.S.A. |
| | Converted NPR Imanishi Works Co., Ltd. into a wholly-owned subsidiary, and changed the company name to NPR Shimane Co., Ltd. |
| 2005 | Merged Schöttle Motorenteile GmbH. with NPR of Europe GmbH. |
| | Established NPR Auto Parts Manufacturing (Yizheng) Co., Ltd. in China. |
| | Established NPR SINGAPORE PTE. LTD. in Singapore. |
| | Opened sales office in Korea. |
| 2006 | Established PT. NPR MANUFACTURING INDONESIA in Indonesia. |
| | Established NPR Auto Parts Manufacturing (Zhenjiang) Co., Ltd. in China. |
| | Established NPR Manufacturing Kentucky, LLC. in U.S.A. |
| | Established NPR US Holdings, Inc. in U.S.A. |
| 2007 | NPR SINGAPORE PTE. LTD. acquired Eagle Automotive Pte. Ltd. in Singapore and E.A. Associates Sdn. Bhd. in Malaysia. |
| 2011 | NPR US Holdings, Inc. absorbed and merged NPR of America Inc., NPR Manufacturing Michigan, LLC. and NPR Manufacturing Kentucky, LLC. Changed the company name to NPR of America, Inc. after the merger. |
| | Transferred all holding stocks of NPR Shimane Co., Ltd. |
| | Established NPR AUTO PARTS MANUFACTURING INDIA PRIVATE LIMITED in India. |
| 2012 | Absorbed and merged NPR Kawaguchi Works Co., Ltd. and NPR Distribution Center Co., Ltd. |
| | NPR Auto Parts Manufacturing (Yizheng) Co., Ltd. absorbed and merged NPR Auto Parts Manufacturing (Zhenjiang) Co., Ltd. |
| | Established NPR Powdered Metals Manufacturing (Yizheng) Co., Ltd. in China. |
| 2013 | Converted PT. NT PISTON RING INDONESIA into a wholly-owned subsidiary. |
| | Transferred 50% of shares of NPR Powdered Metals Manufacturing (Yizheng) Co., Ltd. to Yizheng Shuanghuan Piston Ring Co., Ltd. (currently ASIMCO Shuanghuan Piston Ring (Yizheng) Co., Ltd.). Changed the company name to NPR ASIMCO Powdered Metals Manufacturing (Yizheng) Co., Ltd. |
| 2014 | Acquired the business of metal injection molding from Sumitomo Metal Mining Co., Ltd. |
| | Acquired the business of dental implant from ISHIFUKU Metal Industry Co., Ltd. |
| 2015 | Established Dental Implant Medical Device Center in Tochigi Plant. |
| 2018 | Opened NPR Auto Parts Manufacturing (Yizheng) Co., Ltd. Shanghai Sales Office. |
| | Transferred partial shares of NPR of Europe GmbH. to Daido Metal Co., Ltd. |